LAUNCH LA
170 S. La Brea Ave., Upstairs
Los Angeles, CA 90036
Thursday – Friday: 12 - 4pm
Saturday: 12 – 5pm
Administrative Offices:
LAUNCH Productions
5858 Wilshire Blvd., Ste. 205
Los Angeles, CA 90036
James Panozzo, Executive Director
Email info@launchla.org
Phone 323.899.1363
People who are Deaf, Hard of Hearing, Deaf-Blind, or have difficulty speaking may dial 711 to reach the California Relay Service (CRS); Large print is available upon request; Language translation is available with Google Translate
---
MISSION:
LAUNCH LA believes exposure to the arts enhances quality of life and strengthens community through the shared appreciation of creative expression in all its forms and hybrids. LAUNCH LA is passionate about providing artists with quality opportunities to present themselves and their creations that reflect our times to a curious and enthusiastic audience at important happenings throughout Los Angeles.
LAUNCH LA addresses these core values by presenting arts and culture programming throughout the year at its gallery and project space on La Brea Avenue, through multidisciplinary programs at TARFEST, our annual free music and arts festival, now in it's 20th year as well as periodic showcases and collaborations in diverse Los Angeles communities.
.
James Panozzo – Founder/Executive Director
James created the non-profit social enterprise LAUNCH in 2010 to oversee the production of TarFest annually while also providing unique programming and exhibition opportunities to important artists in Los Angeles. He served as the Director of Lawrence Asher Gallery from 2004 – 2010, exhibiting emerging and mid-career painters, sculptors and installation artists. James co-founded TarFest in 2003 and continues to develop and manage its programs which provide opportunities to emerging artists at venues in the Miracle Mile District of LA.
---
BOARD OF DIRECTORS:
Steve Kramer – Chair
Stephen Kramer is an attorney practicing with the Kramer Law Group in the Miracle Mile District of Los Angeles. Steve graduated from USC in 1970, after studying at the American College in Paris. He went on to pursue his legal studies at UCLA School of Law and was admitted to practice in 1976. After spending over fifteen years in the "large firm" arena, Steve decided to open his own practice and he and his colleagues have been established in the Miracle Mile District of Los Angeles for almost fifteen years. Steve's own practice emphasis is in the areas of Trusts, Estates and Probate, as well as serving as counsel to various non-profit organizations based in Southern California. In addition, Steve serves as President of the Miracle Mile Chamber of Commerce and is a member of the Mid City West Community Council.
Peter B. Cury
Peter B. Cury is the Design Director of The Hollywood Reporter. A native New Yorker, he moved to Los Angeles in 2010 for the opportunity to refresh, re-brand and redesign the eighty-year-old entertainment publication. Since joining the magazine, he has helped shape the look and feel of the magazine by focusing his attention on typography, illustration, photography and infographics.
Before making his move to Los Angeles, Peter was an award-winning magazine art director for InStyle Magazine and Condé Nast Portfolioamong other titles, and helped redesign People Magazine, Entertainment Weekly and Fortune Magazine. His illustrations, under the name Brunoillo, have appeared in GQ, Esquire, T Magazine (The New York Times Style Magazine) and Men's Journal.
He has also designed several custom fonts, logos, books, infographics and marketing materials for a range of clients including The San Francisco International Airport, Coca-Cola, American Illustration, New LA Charter School, Big Brothers and Sisters of Los Angeles and ThePointsGuy.com.
Peter received his bachelor's degree in Environmental Design from U.C. Berkeley.
Jordan Baron
Jordan comes to Launch LA after working with several nonprofit organizations. She brings a strong foundation of strategy and development experience, and is excited to be immersed in all of Launch LA's wonderful undertakings, bringing the amazing Los Angeles emerging arts' community to the LA audience.
Erica DeBear
Erica DeBear joined Launch LA in 2018. She was raised in Paris, France, and Westchester, New York. Upon receiving a Bachelor's Degree in Fine Art and Philosophy at Mount Holyoke College, she worked at an art gallery on the Upper East Side of Manhattan. In 2010 she moved to Los Angeles to work as a VFX artist and concept artist for film, television, and commercials; Clients included: Disney, Apple, Marvel, and Activision. In 2015 she made the transition into residential real estate. She is a lifetime lover and creator of the arts and is excited to help expand Launch LA's reach and impact on the creativite community that is Los Angeles.
Todd Carpenter
Todd Carpenter is an artist based in Los Angeles. His paintings, which examine the role of light in landscapes, have been exhibited in venues across the United States and Asia. He currently teaches painting in the Santa Monica College community education department, and has previously taught photography, environmental science, and the neuroscience of design at the Newschool of Architecture in San Diego. Prior to going into the arts, he worked as a product engineer and head of research and development for CircAid Medical Products. He holds a Master's Degree in Neuroscience from UCSD, and a Bachelor's degree in Psychobiology from UCLA.
---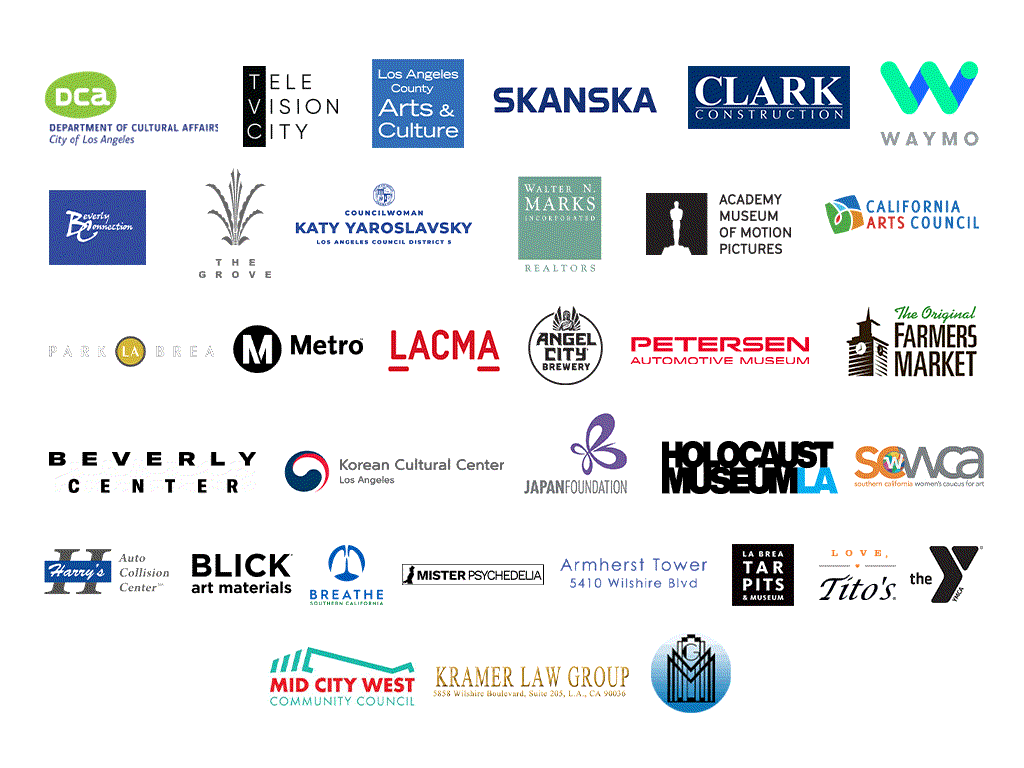 ---